Newsletter

August 2022
Welcome back to the new business season! We hope you enjoyed some time away from the office this summer. We are looking forward to a busy fall of programs and many opportunities to gain knowledge and insights for informed decision-making.

Last week our board and staff had a brainstorming session on AmCham semi-annual performance and strategic planning. Our events will continue to be both online and in-person, and we invite you to use as many activities as possible in order to network, learn and share. Our working groups will continue with their activities and projects, and if you feel you can contribute to our advocacy work, consider joining our Healthcare, Labor Force and Tax working groups!

Stay tuned, sign up for our next events, and see you soon!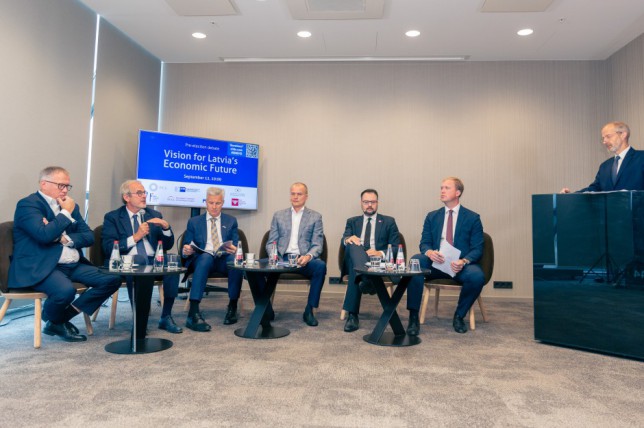 Sep 12, 2022 (10:00-12:00) - Pre-election debate explores vision for Latvia's future. Read more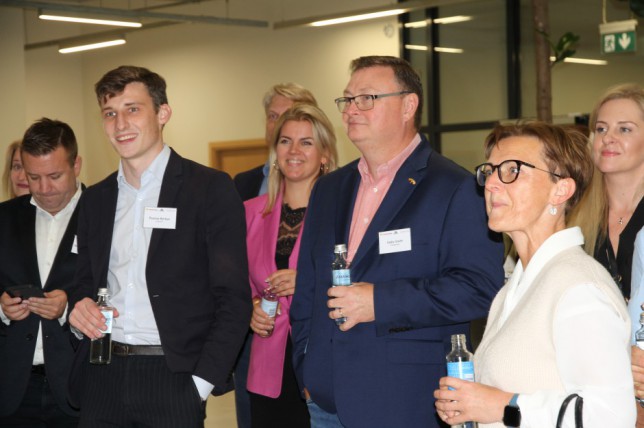 Sep 15, 2022 - Sep 16, 2022 - Exchanging best practices among Baltic AmChams. Read more
Sep 22, 2022 (13:00-15:00) - Value-based procurement in Latvian hospitals. Read more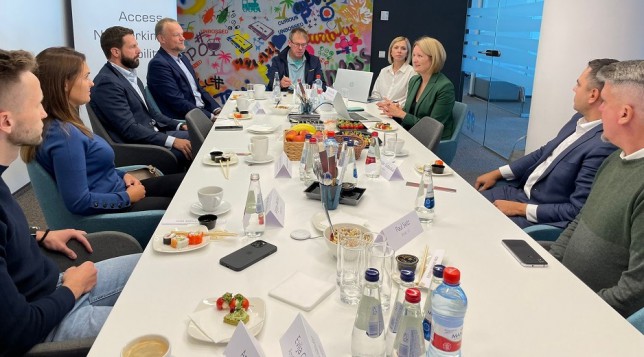 Sep 27, 2022 (13:00-14:00) - Sharing feedback and discussing common issues. Read more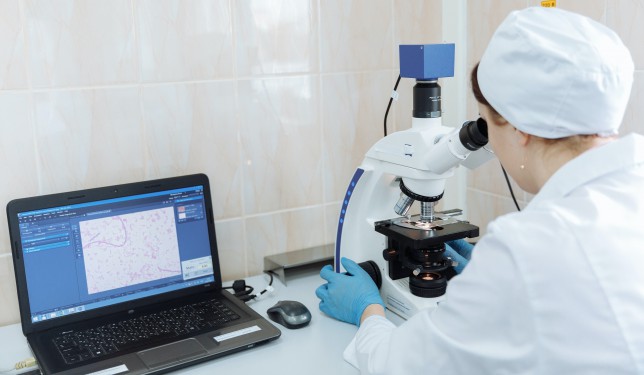 Sep 27, 2022 (16:00-17:00) - Update on recent healthcare projects and events. Read more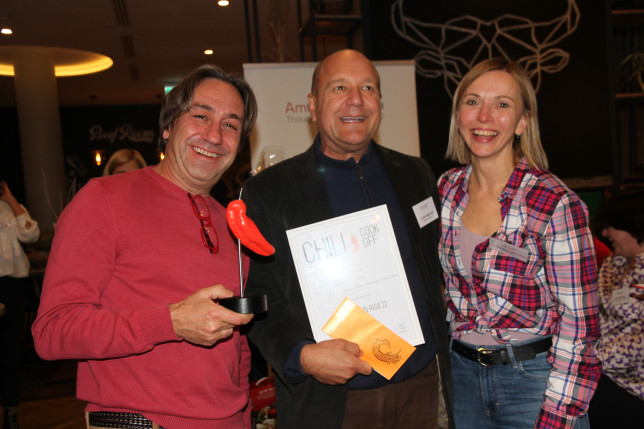 Oct 18, 2022 (19:00-21:00) - Riga Business School wins Best Chili 2022. Read more
Over 500 people join U.S. Independence Picnic

On Saturday, July 2, more than 500 guests attended a picnic to celebrate the 246th Anniversary of U.S. Independence. The event was fulfilled with American traditions, food, music and various activities. Although there was sweltering heat, the positive energy of guests kept it buzzing all day long. The event kicked off with opening remarks by John Carwile, U.S. Ambassador John Carwile, AmCham Vice President Pauls Miklasevics and Citadele representative Anna Fisere-Kalke. Read more

The Board reviews semi-annual performance

The AmCham Board and staff met for a strategic planning session at Hotel Bergs on August 24. The board follows closely the key priority areas set at the beginning of the year, including fostering trade and investment and continuously raising awareness of economic opportunities between Latvia and the U.S., improving the business and investment climate in Latvia, getting prepared for the future of work and improving health outcomes of Latvia's society. Read more

Getting ready for electric driving future

On August 30, members enjoyed the first Business After Hours after the summer break kindly hosted by AVIS at Moller Auto Lidosta Volkswagen center near Spice. Members were eager to learn more about the development trends of electric cars and infrastructure in Latvia and the Baltics and were excited about the opportunity to test the newest VW: ID3, ID5 and Multivan. Read more
Kerli Vares joins AmCham Board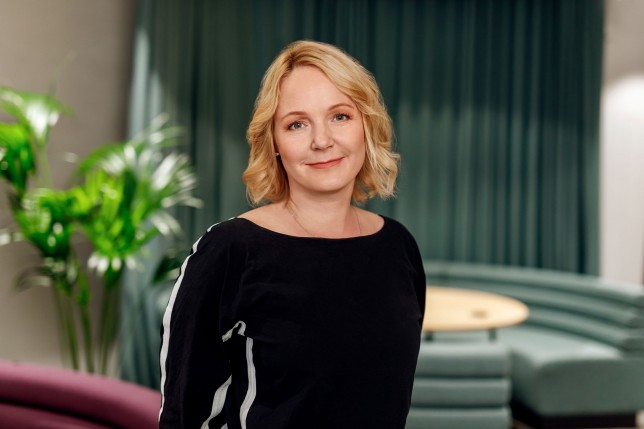 Kerli Vares has joined the AmCham Board of Directors on July 4, 2022. Kerli will serve the remaining tenure of Edgars Labsvirs' term until 2024. We look forward to working closely with Kerli and the rest of the AmCham Board! Read more
AmCham signs a digital health memorandum

AmCham has co-signed a memorandum to enhance the implementation of the digital health ecosystem in Latvia along with the Ministry of Health, National Health Service and 17 other organizations. The memorandum was presented at the Digital Health Day on July 7. AmCham will continue to contribute towards the direction of VBHC, data harmonization and an ecosystem approach that puts patient wellbeing at the center. Read more

Latest developments of healthcare projects and events

On August 16, Healthcare work group members gathered for the first meeting after the summer break to learn about the progress of healthcare pilot projects: digital strategy, secondary data framework, VBHC approach, public health funding and newly introduced project on value-based tenders. Members also discussed upcoming meetings such as Pan-Baltic AmChams conference, precision medicine conference and pre-election debate. Read more

Update on FICIL activities and events

During the summer FICIL work group leaders and members who are involved in the position paper writing stage were continuously working on formulating the recommendations and are ready to present their position papers on Digitalization, Labor Force and Requalification as well as Green Economy Development and during the upcoming High Council to be held on September 8-9. You are invited to take part in one of its many working groups by signing up HERE. Read more
Young entrepreneurs will receive up to €70 000

The program for young entrepreneurs "(ie)dvesma" implemented by SEB bank in close cooperation with the municipalities near Riga – Jūrmala city, Ķekava, Mārupe, Olaine, Ropaži and Sigulda counties are open for applicants as of September 1st. The grant program is intended for the implementation of a new business idea or for expanding an existing business. The total amount of grants this year will be up to 70,000 euros. The application deadline is September 30. Apply HERE!. Read more

Baltic-American Dialogue program open for applications

The Baltic-American Freedom Foundation invites all NGO organizations, universities and chambers to apply for their Baltic-American Dialogue program with an aim to foster exchanging ideas between the Baltic States and U.S. and an opportunity to receive financial support up to 10 000 USD dollars to host speaker from the U.S. to travel to Latvia. Organizations are encouraged to design projects taking place from January 1, 2023 till August 31, 2023. Apply by September 15, 2022! Read more

Accenture turns joy into energy with smart swing

To mark Accenture's 20-year anniversary in Latvia, the company presents a gift to Riga and its people – a smart swingset, which will be available to everyone on Riga's AB Dam until the end of September. Take a look at the making process and learn more about Accenture smart swing. Happy 20th Anniversary Accenture and many more successful years to come! Read more

SSE Riga's Bachelor program most valued by employers

SSE Riga's Bachelor program has been listed as the most highly recommended business and economics study program by employers in Latvia (Darba devēju ieteiktāko Skolu un studiju TOPs 2022). In total, 2,681 employers provided recommendations about the most valued schools and study programs. Read more

New Baltic Market Outlook by CBRE Baltics

CBRE Baltics has prepared Baltic Market Outlook for the first half of 2022. According to CBRE Baltics, the economic backdrop is becoming more challenging in the Baltics, and a period of a mild recession is becoming more realistic. Commercial real estate reacts to uncertainty. Thus, an intense run for quality assets has arisen. Find out more about what to expect in the Baltic Market economy HERE. Read more

New scholarship for Riga Business School IT and business students

Starting with the next academic year, Httpool will join the ranks of Riga Business School scholarship providers. They have established their scholarship to support one young adult in obtaining interdisciplinary education in IT and business administration during the academic year. The scholarship during the 2022/2023 academic year will be equal to one year of tuition and the scholarship will be awarded to a Riga Business School first-year student in the Bachelor of IT leadership program. The Vītols Fund administers this scholarship. Read more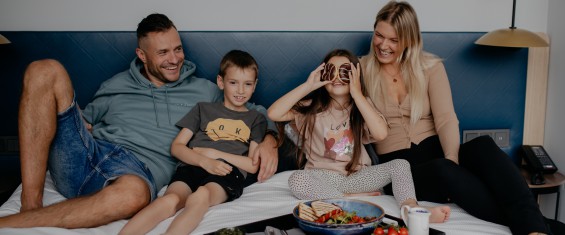 A very special Family offer by Hilton Garden Inn Riga Old Town. Read more

Mussels Special deal ALL U CAN EAT by Hilton Garden Inn Riga Old Town. Read more
Free Latvian language classes for Ukrainians by Skrivanek Baltic. Read more

Enjoy Back to School Sunday Brunch at Grand Hotel Kempinski Riga on September 4. Read more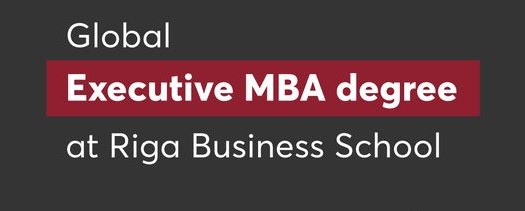 Apply for the RBS Executive MBA Program by September 12 and receive an Early-Bird bonus - a 10% tuition discount. Read more

Orients Audit & Finance webinar on ESG reporting standards on September 29. Read more
Follow us on
Member of the AmCham network | © American Chamber of Commerce in Latvia 2023