Newsletter

November 2022
Welcome to our monthly newsletter. November was filled with events exploring several timely topics such as the economic outlook, U.S. Midterm Elections and 2024 U.S. Presidential Election. We had a chance to enjoy our annual highlight Meet AmCham to strengthen and expand relationship among our new and existing members. This month we released our newest position calling the new Saeima and government to prioritize investment attraction, increase Latvia's competitiveness and continue to invest in human capital.

As Christmas time is approaching, we invite you to join our charity intitiative supporting Latvia's children's health and well-being. Please join our Christmas Charity event this Friday to look back at this year, award the most active members, support our charities and celebrate the holiday season with us!

And finally, save the date for the AmCham 30th Anniversary Gala Dinner on April 22, 2023! In 2023 AmCham will be celebrating its 30th anniversary by looking back and ahead. We look forward to working with you, our members, on highlighting some of our priority areas for the future including sustainability, digital economy, human capital and transatlantic trade and investment. Do not hesitate to contact us if you would like to contribute to one of these topics as a partner, sponsor or speaker!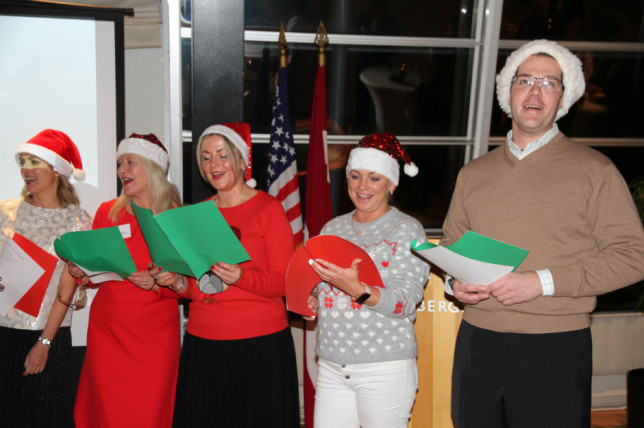 Dec 02, 2022 (18:00-21:00) - Celebrating Holiday Season and giving back to community. Read more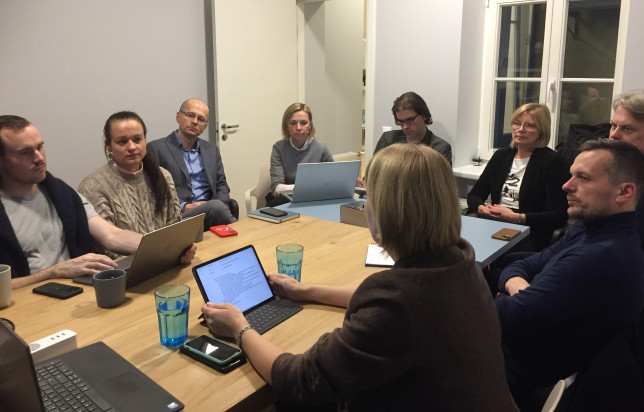 Dec 13, 2022 (16:00-17:00) - Setting priorities for healthcare agenda in 2023. Read more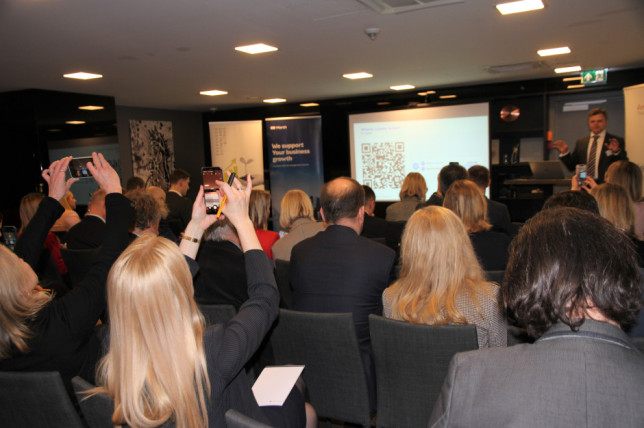 Jan 25, 2023 (18:30-21:00) - How board members can mitiagte risks of liability. Read more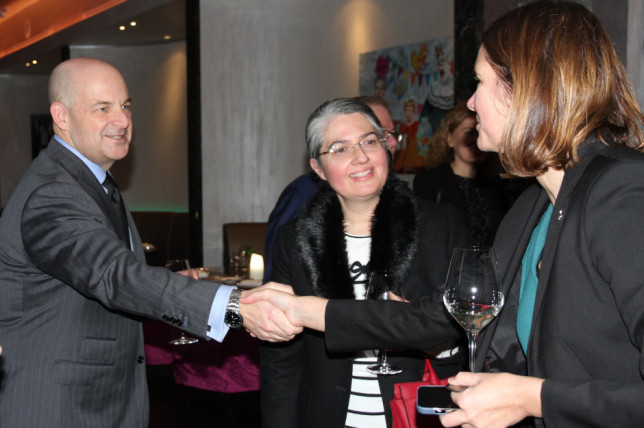 Feb 23, 2023 (17:30-21:00) - A night at the Opera: Premiere of Jenufa. Read more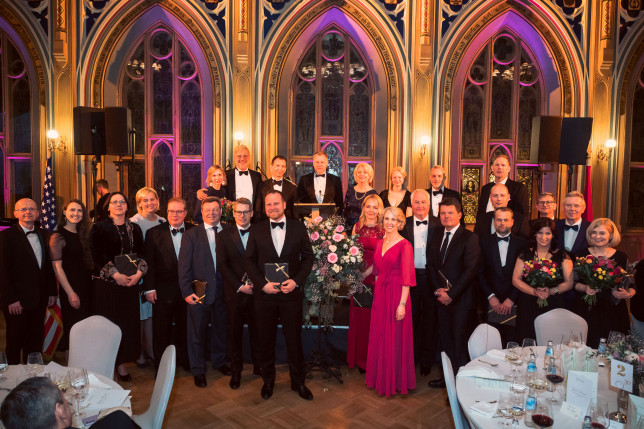 Apr 22, 2023 (18:00-23:55) - Celebrating 30 years in Latvia. Read more
Addressing macroeconomic developments and outlook

On November 22, members and guests had an opportunity to join the luncheon with Martins Kazaks, Governor of the Central Bank of Latvia to discuss the global and regional economic outlook. The Governor explained the reasons for the economic slowdown that most likely will face a short and shallow recession in Latvia and emphasized the necessity to increase competitiveness by focusing on building alternative energy supplies and stabilizing energy prices, investing in education and Riga's further development. View the presentation of Mr. Kazaks. Read more

Welcoming new members

On November 15, over 60 AmCham members gathered for the annual member orientation event Meet AmCham, which is a fantastic opportunity to meet new people, strengthen existing relations, raise brand visibility, and network to maximize the impact on business. During the event, we introduced our newest members: AKitoGroup, ATU Duty Free, Bayer, Cadence Translate, FasTracKids Latvia, FranklinCovey Latvia, GenMedica Baltic, Helve, Hotel Neiburgs, Iespējamā misija, Iron Mountain Latvia, Longenesis, Siemens Healthineers, Skaal, Sky High Agency, TalentHub and Renārs Rūsis. Read more

U.S. Midterm Election briefing with White House correspondent

On November 3, AmCham Latvia, Estonia and Lithuania held an exclusive online session addressing the U.S. Midterm Elections with returning guest presenter and White House Correspondent, Jon Decker. The event was moderated by Andreas Kaju, Co-founder and Managing Partner of META Advisory. Members of Pan-Baltic AmChams had an opportunity to hear Mr.Decker's insights and forecasts on the outcomes of the Midterm elections and 2024 Elections. Read more

Workshop on value-based procurement

On November 2, AmCham held the second event in the series dedicated to Value-Based Procurement with an aim to raise awareness of value-based procurement in Latvian hospitals. The event series is based on the VBHC White Paper AmCham released earlier this year. The event featured lectures by Hans Bax, Partner of European Alliance for Value in Health representing MedTech Europe, Karsten Kirkegaard from Southern Denmark's Strategic Procurement Department, Rodolphe Eurin, CEO of Geneva Hospital La Tour, and experts from several hospitals. Read more
Cadence Translate joins AmCham

Cadence Translate, a leading language solution provider to the global business and investment community, has joined the Chamber as a Corporate member. Whether you're looking for an interpreter for your next overseas roadshow, a translator for an M&A proposal, or a transcriber for a series of due diligence calls, Cadence's language services ensure you're equipped to handle any multilingual business interaction. We warmly welcome Cadence Translate to AmCham community! Read more

Helve becomes a member

Helve, an open innovation management company that connects businesses with innovators to foster success through the power of collaboration, has joined the Chamber as a Corporate member. Helve furthers partners' growth by designing tailor-made solutions to turn their challenges into transformational change initiatives. Welcome Helve to AmCham! Read more

Welcome FasTracKids

FasTracKids Latvia, a company that brings FasTracKids® programs to the centers and schools in Latvia and provides children with unique educational experiences to thrive in the 21st century, has recently joined the Chamber as a Small Business member. A warm welcome to AmCham! Read more
AmCham calls to prioritize investment attraction and human capital development

Following Saeima's election and the formation of a new government, AmCham has developed recommendations for increasing the nation's competitiveness, proactive investment attraction, and targeted investments in Latvian human capital. Based on the input of industry experts from AmCham member companies, actionable recommendations have been developed in two priority areas: 1) Increasing the nation's competitiveness and proactive investment attraction and 2) Targeted and sustainable investments in Latvian human capital. Read more

Join FICIL work groups

FICIL, a close advocacy partner of AmCham, has established a new framework of work groups to highlight the topics that are currently most pressing for the foreign investor community in Latvia. The framework is aligned with the new FICIL Strategy and priority areas that will bring more benefit to the overall investment environment. The following topics will be featured: Energy & Green Economy, Data & Digital Transformation, Public Sector Reform, Labor Force & Re-qualification, Shadow Economy Combatting and Investment Protection. AmCham members who would like to join FICIL work groups or continue their involvement are invited to register at: ieva.melngaile@amcham.lv. Read more

Discussing ongoing healthcare projects

The Healthcare work group held its 8th meeting this year to review the latest achievements and developments of the ongoing projects: digital strategy, secondary data framework, VBHC approach, public health funding and value-based tenders. Members also discussed the latest activities - the precision medicine conference held on October 13-14 and the workshop on value-based procurement at Latvian hospitals on November 2. Read more
Baltic-American Dialogue program open for applications

BAFF calls NGOs, public institutions, schools, universities, and chambers that are planning to invite lecturers or experts from the U.S. for the events and projects taking place in the Baltic countries to submit applications for the Baltic-American Dialogue program. BAFF will provide successful applicant organizations with financial support up to 10 000 USD dollars to sponsor American speakers on topics of mutual importance and interest. Apply by January 15, 2023!
Read more

Contribute to WEF Future of Jobs 2023

The World Economic Forum in cooperation with AmCham member ERDA invites companies to participate in one of the most exciting projects on the future of the labor market - "Future of Jobs 2023". This survey is one of the world's most important labor market studies and aims to collect global labor market and current skills data. The project covers companies operating in Latvia and Lithuania (national and international) with at least 100 employees under their management. The target respondents of the survey are CEOs, Senior Strategists and HR managers. Apply to participate in the project! Read more

Longenesis joins forces with Dante Genomics

Longenesis has partnered with Dante Genomics, a global leader in genomics and precision medicine, to offer whole genome sequencing (WGS) to more than 10,000 existing Longenesis study participants. WGS and Dante's subsequent genomic reports are valuable health tools that can provide physicians and individuals with information on personalized dietary choices, predisposition to genetic diseases, genetic carrier information and more. Read more

SOS Children's Villages receives Cabinet of Ministers Award

On November 22, SOS children's villages in Latvia received the Cabinet of Minister's Award for their contribution to the development of the system of support for out-of-family care, children and families as well as for supporting children's interests. The award is a great honor and appreciation for the contribution of the entire SOS children's village team - SOS mothers, nannies, social workers, psychologists and other colleagues who have been caring for the most vulnerable part of Latvian society for twenty-five years - orphaned or abandoned children at risk of losing their biological family. Read more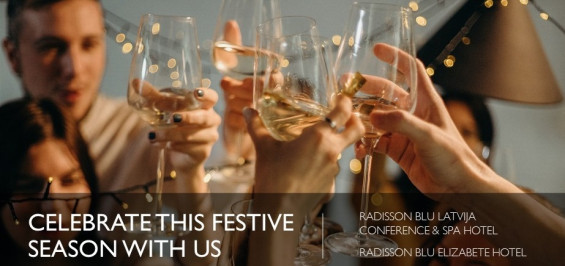 Celebrate New Year's Eve at Radisson Blu Hotel restaurants and bars: Restaurant Esplanade, Skyline Bar, Omega and Restaurant Cut on 31.12.2022! Read more

A very special offer from Radisson Blu Latvija Conference & Spa Hotel and Elizabete Hotel for a private festive dinner. Read more

Enjoy the festive season Beef Room offer from Hilton Garden Inn with 3 course menu. Read more

Hilton Garden Inn has prepared numerous deals for the holiday season. Read more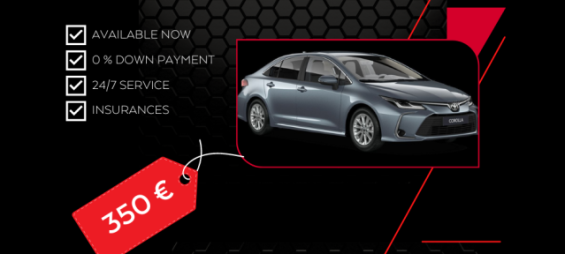 Enjoy the benefits of full-service leasing provided by AVIS Latvia. Read more

Hotel Neiburgs offers its rooms for a special celebration. Read more

Enjoy a stylish stay in the center of Riga in a large luxury suite at the Hotel Bergs for a special rate. Read more
Hotel Bergs offers its conference room Glass Hall and a restaurant hall on the 1st floor for conferences and events. Read more
Follow us on
Member of the AmCham network | © American Chamber of Commerce in Latvia 2023