Security & business outlooks in Ukraine, the Baltic and Nordic Region
Mar 21
from 16:00 till 17:00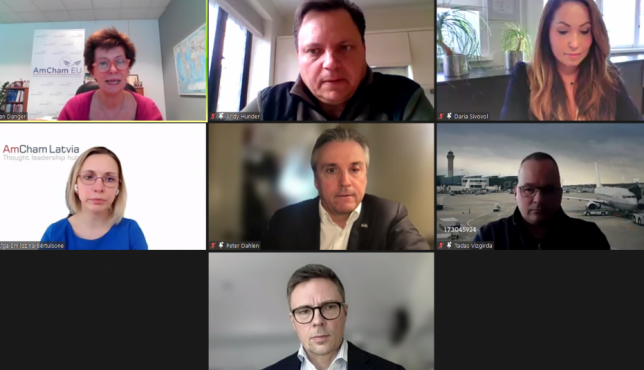 On March 21, our Executive Director Liga Smildzina-Bertulsone represented AmCham Latvia in the second AmChams in Europe live event to discuss security perspectives, narratives, and business outlooks in Ukraine, the Baltic and Nordic region. Liga emphasized Latvia's outpouring support and solidarity for the people of Ukraine and the fact that the country stands in its safest and most secure position in history being part of the EU, European single market, Eurozone and NATO. Revisit the event.
Read all >
Improving cancer care coordination and screening in Latvia
Mar 16
from 19:30 till 21:30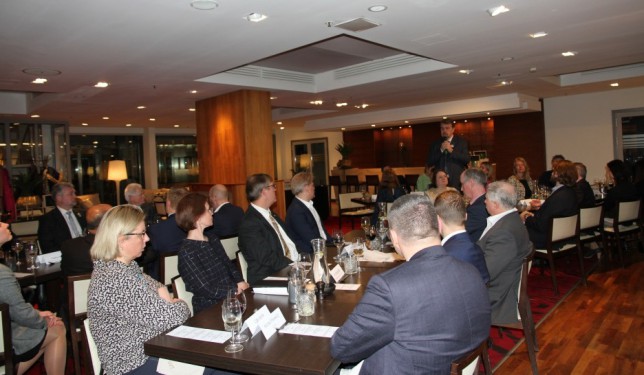 On March 16 AmCham hosted a dinner meeting for members of AmCham's Healthcare work group, key healthcare stakeholders in Latvia and a group of experts from the EU Technical support project "Improving cancer care coordination and screening in Latvia and Slovakia". According to the experts the main goal of this project is to reduce inequality and provide comprehensive cancer care services to the majority of the Latvian population.
Read all >
We joined AmCham as a community of shared values to expand our access to global competencies and to foster the quality of the health ecosystem.
Agrita Kiopa, Vice Rector for Science, Riga Stradins University