Latest updates of the Healthcare WG
Aug 19, 2021
from 16:00 till 17:00
Online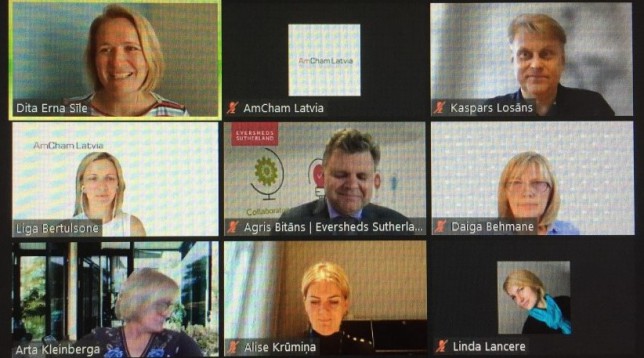 On August 19, the healthcare work group members met for the first meeting after the summer break to discuss several topics such as the biobank law, increasing public health funding, online meeting with the Minister of Health and healthcare Innovation Fund included in the Recovery and Resilience Facility for Latvia. The work group also discussed latest developments of the five healthcare pilot projects of 2021: Oncology Data Registry, Digital Health Summit, Digital Health Strategy, Legal Framework for Secondary Use of Health Data and Value based healthcare approach.
The next healthcare work group meeting is scheduled for September 28 at 15:30 via Zoom. If you plan on attending, please confirm your participation by sending an e-mail to ieva.melngaile@amcham.lv or register HERE.
< Back to Events

We re-affirm our commitment to the values that AmCham stands for and that we share.
Kārlis Danēvičs, Board member, Head of Credits and Risk at SEB Banka