What hinders investment
Mar 09, 2020
from 12:00 till 13:30
TBD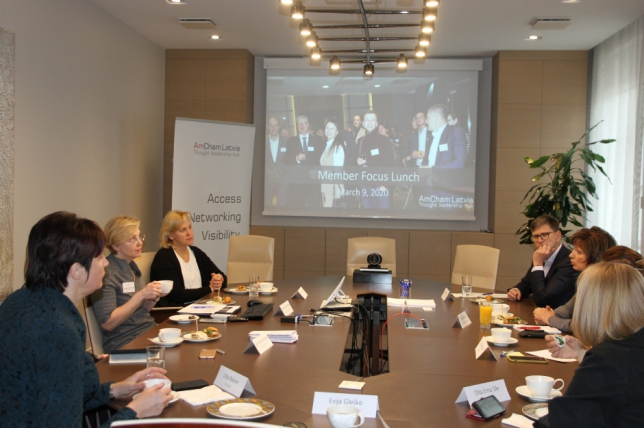 A group of 10 AmCham members, representing various industries were invited for the Member Focus Lunch on March 9 to discuss their businesses and to provide feedback.
Members discussed various factors that hinder economic and investment growth. Labor force issues were highlighted as society is aging and everyone is expected to work much longer. In response to COVID-19 members suggested organizing an event with local leading health specialists. There should be a plan to protect elderly and more vulnerable part of society as well as those who are suffering from various health issues. Among other topics promotion of Latvia as an investment destination and economic incentives were discussed.
Member Focus Lunch is an invitation-only event for our Corporate Contributing, Corporate and Small Business members aimed at discussing the business climate and sharing feedback on AmCham's activities. During these informal events members – usually CEOs, executives, directors or owners – meet with their counterparts from other industries to discuss common issues.

< Back to Events

Together with AmCham we can develop our networking not only in the local market with local companies, but also reach out to good partners far away from Latvia.
Ugis Grigorjevs, Head of Sales at Nordwoc