Opera Night: Premiere of "L'ELISIR D'AMORE"
May 23
from 17:30 till 21:00
Grand Hotel Kempinski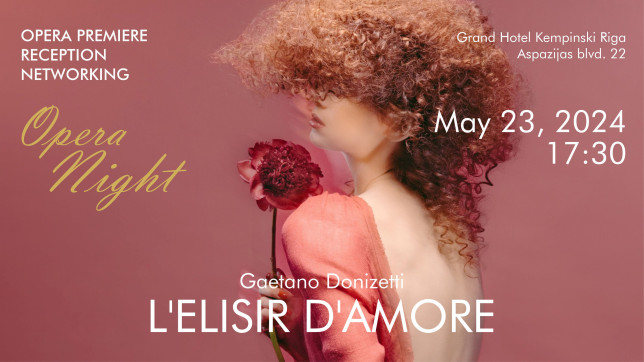 About:
Nemorino is madly in love with the Adina, but he lacks the courage to confess his feelings to her. Oh, if only there was a magical potion that could open Adina's beautiful eyes and let her see Nemorino's undying love! Alas, the travelling salesman Dr. Dulcamara happens to have the necessary concoction in his collection. However, the effect of the potion isn't quite what Nemorino had in mind... The amusing misunderstandings, portrayed in the opera, will lead one to the conclusion that true love is a celestial force that overcomes all obstacles.
Gaetano Donizetti's comic opera L'elisir d'amore premiered in Milan in 1832. This is the third time it is being staged at the Latvian National Opera.
Please register below.
< Back to Events

AmCham and PwC share the same values and targets to achieve socially.
Zlata Elksnina-Zascirinska, Country Managing Partner at PricewaterhouseCoopers