How does your virtual identity affect your professional one?
Feb 19, 2015
from 14:00 till 16:00
Riga Business School, Skolas 11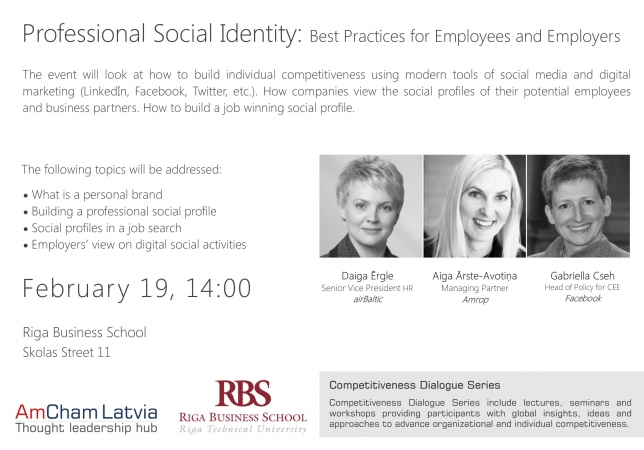 On February 19 AmCham and Riga Business School held the seminar in the Competitiveness Dialogue Series to discuss how to build a professional personal brand in social media.
Speaking were the following experts:
- Daiga Ērgle, airBaltic
- Aiga Ārste-Avotiņa, Amrop
- Gabriella Cseh, Facebook
The seminar was moderated by Greg Mathers, Riga Business School.
< Back to Events

AmCham is a great place for networking, exchanging ideas and generating new business directions.
Peteris Kokovkins, Director of Baltic Technology Group