World Latvian Economics and Innovations Forum
Dec 04, 2021
from 10:00 till 16:30
Online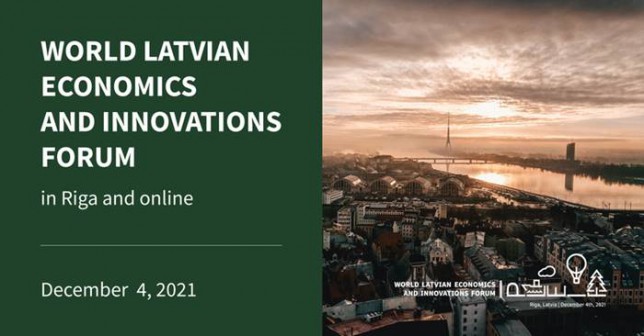 This year's World Latvian Economics and Innovations Forum (WLEIF) took place on December 4th online with a focus on the economic development of the capital of Latvia—Riga—and its prospects of growth.
It was kicked off with an intro session "Building for the future: a development strategy for Riga" that was followed by three thematic blocks:
"Choose Riga. Why smart businesses invest in Riga"
"Riga - the place to be for talents and digital nomads"
"Real-estate development and opportunities in Riga"
Each block featured three keynote speakers followed by a moderated panel discussion. John Tully, AmCha Latvia President and CEO of MikroTik spoke in the second block: "Riga - the place to be for talents and digital nomads". The forum was also joined by AmCham members - Maksims Jegorovs, Managing Director of Accenture Baltics and Zane Čulkstēna, Founder and Partner of ERDA. In addition, the following representatives of international and well-known companies took part in the forum - Adam Fuller (Bregal Sagemount, Printful Latvia investor), Elīna Branta (Swisscom Latvia), Eriks Bergmans (Colliers), Aļesja Kirčenko (ABSL Latvia/SEB SSC), Agnis Driksna (Rail Baltica) and other leading experts.
The video of the event is available HERE

About WLEIF
Since 2013 WLEIF has become a recognized and highly valued global gathering of Latvians and supporters of Latvian economic and business development. It is organized by the World Federation of Free Latvians with the support of the Ministry of Foreign Affairs and in partnership with ERDA, AmCham, and the Investment and Development Agency of Latvia (LIAA).
< Back to Events

AmCham works hard to accomplish its goals and is a voice in the business community that is heard.
Filips Klavins, Managing Partner at Ellex Klavins