EUR 245 983 EUR in 7 years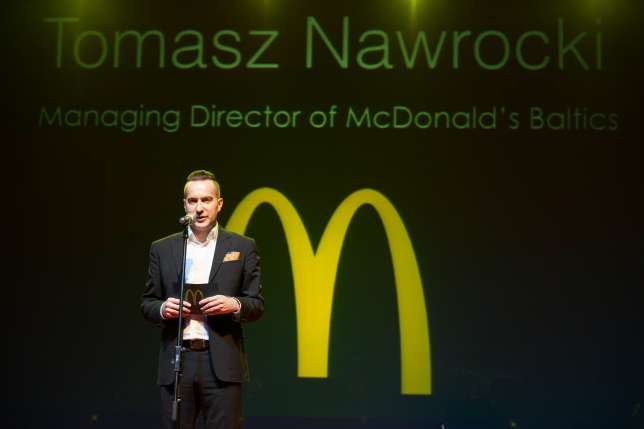 McDonald's
has invested EUR 15.9 million in Latvia during the past seven years. McDonald's is planning to invest around EUR 6 million in Latvia in the next three years. McDonald's currently provides 650 people with jobs, 19 of whom are handicapped. Every year, McDonald's invests EUR 100,000 in employee training and motivation. Last year, McDonald's paid EUR 4.75 million in taxes.
McDonald's has donated EUR 245,983 to charity fund Ronald McDonald House Charities Latvija in order to provide free healthcare for 10,360 children in Latvia's regions.
McDonald's Managing Director in Baltics, Thomas Nawrocki says that McDonald's aim is to become the most modern family restaurant. For this reason, the company plans to introduce new digital solutions, offer a wide choice of food, as well as continue donating to charity.
"Latvia is an important market to us, and we will continue expanding our business and investing into our employee and visitor satisfaction in order to ensure strong growth in the future," Nawrocki stresses.
"Next year in the Baltic States, starting with Latvia, the company will start to introduce self-service food ordering and payment kiosks. These devices visually will look like ATMs, but unlike ATMs, these kiosks will have two screens - one on each side. Kiosks will be located inside the "McDonald's" restaurants, so the customers will be able to make an order without waiting in line, as well as pay for it," said McDonald's development license holder in Latvia, Estonia, Lithuania, Greece and Malta, Melo Hili.
< Back to News
We joined AmCham as a community of shared values to expand our access to global competencies and to foster the quality of the health ecosystem.
Agrita Kiopa, Vice Rector for Science, Riga Stradins University