The future is in our hands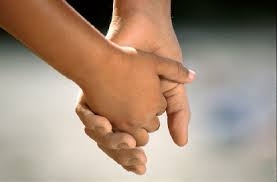 The future of our nation and our best hope for creating a worthier future for our society rests with our children. They are the well spring of our aspiration for a better future for Latvia.
However, 43.6% of Latvia's children are at risk of poverty and social exclusion and 8,095 don't live in their biological families for reasons including parental death, abandonment, alcoholism and abuse.
Given present trends, the demographic future of Latvia is not bright. The country's population growth is negative. Emigration from Latvia due to higher-paying job opportunities elsewhere and other social, economic and geographic factors, is a ruinous drain on society. If these demographic trends continue, which they will if remedial action is not taken right away, the economic future of Latvia will not be favorable. What can be done?
AmCham members Hamid Ladjevardi, RMHC Latvija, SOS Children Villages and other partner organizations recently formulated a common statement calling the government to consider de-institutionalizing child care and increasing the role of foster families through better economic incentives. They have come up with the following proposals that can help respond to the demographic challenge:
• Create better financial incentives for families to have more children, such as cash payments per child through the early years, free medical care and better mortgage terms for expectant parents;
• Create a better standard of basic healthcare for newborn babies and infants (according to 2011 data, there are 6.6 deaths per 1,000 live births);
• Introduce wise immigration policies that take into account the Latvian cultural disposition and workforce needs, in order to have a more integrated and harmonious society;
• Create societal recognition by giving annual awards to humanitarians, philanthropists, and caregivers who best exemplify the spirit of giving and caring in nurturing the next generation of Latvians.
By doing so, we will be able to take better care of our children. To ensure that they are raised in caring and nurturing foster families instead of institutionalized care homes, the allocated financing should be reviewed. Currently, Latvian municipalities and the government, the largest contributors to the welfare of children, pay from 300 to 800 LVL/month per child in an orphanage. By contrast, only 38 LVL/month is paid to a person for fulfilling the duties of a guardian, and 32 LVL per child/month for maintenance. Although this issue has been recognized earlier by the government, due to the economic conditions of the time, the increase of benefits for the guardians was never implemented.
"Latvia's hope for a sustainably prosperous future is totally dependent on its people, particularly its children. In less populated communities, the health, education and well-being of every individual means more to the development of that community than its equivalent in more populated places. Therefore, a program to help Latvia's people, and especially its children, become healthy, educated, innovative and productive citizens is now of paramount importance," said Hamid Ladjevardi, Chairman of the American Baltic Investments.
For those who care for the future of Latvia, please contribute by contacting your representatives and urge them to enact more favorable laws and regulations for present and future guardians, foster families and caregivers of disadvantaged children, so they may grow up in healthier environments.
Click here to view the full letter
.
< Back to News

AmCham is based on values and behaviors that enable its members to fulfill a common purpose - a sustainable and transparent business environment, and we are truly proud to be a part of this growing community.
Edgars Skvariks, Corporate Public Affairs Manager at Bayer