Green leaves for a green future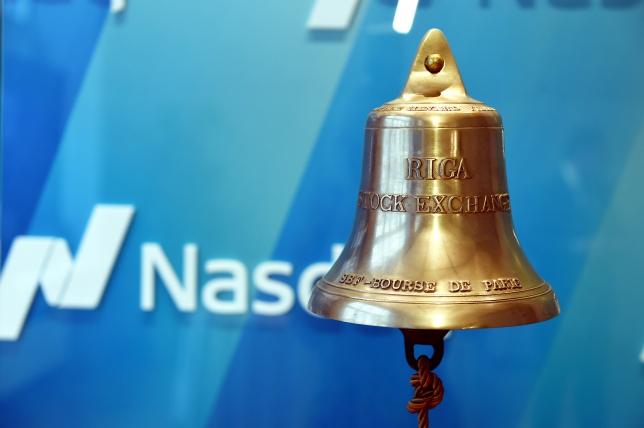 The "green leaf" symbol, on the NASDAQ Baltic Bonds List now highlights sustainable bonds with a small green leaf symbol. This is intended as a sign of support for green, social, and sustainable bond issues, and emphasizes how capital markets can contribute to more sustainable development in the Baltics.
Sustainable bonds are subdivided into three sections: Green, Social, and Sustainable. Sustainable Bonds are loans used to finance projects that bring clear environmental and social-economic benefits. Green Bonds are defined as loans used to finance projects and activities that benefit the environment. Social Bonds are used to finance projects achieving positive socio-economic outcomes.
The funds raised in a green, social or sustainable bond go towards projects that deliver clear benefits to the environment, social welfare or both. Areas of eligible projects include:
-Climate change mitigation
-Access to essential (e.g. health, education and vocational training, healthcare, financing and financial services)
-Protection of biodiversity
-Affordable housing
"We are thrilled to see growing demand worldwide for investment products with a sustainable focus. Capital markets are paramount to tackle the challenges of our times. We wish to make our contribution to making the Baltic region a place where investors look for sustainable investments and companies for sustainable finance."
Indars Ascuks, head of the Nasdaq Baltic Market
"With this initiative we are giving investors the opportunity to target business models and projects in the Baltics that clearly benefit the environment, social welfare or both."
Daiga Auziņa-Melalksne, Head of Exchange Services at Nasdaq Baltic and CEO of Nasdaq Riga
Nasdaq launched the first Sustainable Bond Market in the world in 2015 and is proud to be a part of the transition towards more sustainable financial markets.
< Back to News

AmCham works hard to accomplish its goals and is a voice in the business community that is heard.
Filips Klavins, Managing Partner at Ellex Klavins