AmCham sends out position letter on Labor Law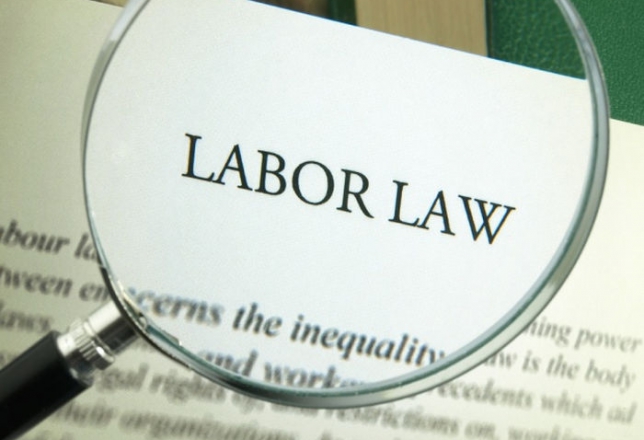 As you are well aware, labor force is named between the most problematic aspects in Latvia's business environment in many respects. Moreover, at the beginning of this year AmCham Board highlighted labor force issues as one of AmCham's strategic priorities for this year. We have had numerous discussions, conversations and events throughout the year concerning the main challenges Latvia is facing in this respect and what could be AmCham and our member's role in tackling these issues.

Therefore, we launched a new Labor Force work group, which is focusing on specific issues that need to be highlighted to the government as well as the wider public. The first meeting of this work group was held on November 8, 2017. It was decided to send out a position letter to the state officials (Prime Minister of Latvia, Minister of Welfare of Latvia, Minister of Justice of Latvia, Ombudsman of Latvia and Secretary of National Trilateral Cooperation Council) regarding the necessary amendments to the Labor Law.
In the opinion letter AmCham suggested to pay the attention to the amendments to the Labor Law, which have been decided not to put to the Cabinet of Ministers for subsequent consideration in the Saeima during the Cabinet Committee meeting on June 5, 2017, but to direct for consideration at the meeting of the National Trilateral Cooperation Council. The part of the draft law, which was referred to a retrial at the National Tripartite Co-operation Council meeting, contains three significant proposals that would improve the business environment in Latvia:

(1) amend the Labor Act, a trade union consent to the termination of employment would only be necessary if the employee is officially authorized by the trade union;

(2) cancel the Labor Law restrictions to terminate employment legal relations with the employee who has been recognized as a disabled person;

(3) amend the Labor Act, providing that a staff member in overtime, for the first two hours of overtime receives an allowance of not less than 50%.
To view the letter in English and in Latvian.
< Back to News

AmCham represents the interests of its members, making membership a valuable asset.
Matiss Kukainis, Partner at Spigulis & Kukainis