Cemex among most sustainable companies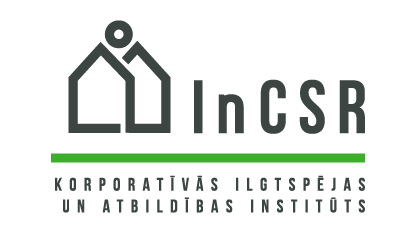 For the 7th consecutive year, companies were invited to evaluate their sustainability performance in the Sustainability Index. Based on the references and data submitted, experts ranked the qualified companies in bronze, silver, gold and platinum categories. While the Platinum level was granted to Cemex, Latvenergo, Ventspils Nafta Terminals and Rimi, two AmCham member companies-- Nordea Bank AB Latvia branch and SEB Bank-- attained the Gold level. AbbVie was awarded among many companies for their sustainability performance in the Bronze level. In total 11 companies received Bronze, 20 Silver, 17 Gold and 4 Platinum awards.
CEO for Baltic States, Finland & Russia at Cemex, Graham Russell: "We use Sustainability Index to help us evaluate our performance in order to ensure that we achieve continuous improvement in our activities.We are truly happy that CEMEX Opportunity Fund and other company's initiatives contribute in regional development and create an environment that is pleasant to our employees and their families. By taking care of our employees and local community, conservation of resources and promotion of economical development we are implementing our conviction about sustainability in our daily life. We believe that by having good and transparent relationship with our stakeholders we are building a better future."
Head of Banking Latvia at Nordea Bank, Jānis Buks: "The high evaluation confirms our striving for great things and desire to achieve more in the management of corporate social responsibility. Our principles remain unchanged and meaningful, and for that, I am indeed thrilled and happy. Even in our daily work we get positive feedback from our staff, customers and partners concerning our progress, and we do feel appreciated and honored. While it is the most precious gift a company may receive, we are more than happy to have earned the gold category for our achievements in the area of corporate social responsibility.

This year Nordea Bank has already won two important awards in the Baltic Region, earning the title of the best bank in Latvia and Estonia. In addition, the Nordea Bank Latvia Branch received a prize for excellence in the category 'The best private banking service provider in Latvia' and 'The best private banking service provider in the Nordic region and the Baltics' from the international financial magazine Euromoney."


Chairman of the Board of SEB Bank: "For us at SEB sustainability means two things: firstly, long-term relationships with our clients and employees. Secondly, forging and maintaining partnerships, which are based on responsibility and mutual benefits. It is obvious that sustainability is becoming one of the crucial aspects for competitiveness not just in financial industry, but in other areas as well. Economy in general and businesses have their cycles - both positive and negative, but our clients expect from us to be a reliable partner at all times. On a larger scale, the more companies embody sustainability in their core values, the more transparent and responsible our business environment becomes."
Sustainability Index is a management tool for companies to assess their non-financial performance, including in the areas of strategy, market relations, society, the environment and working environment, thus promoting a sustainable way of doing business and improving the overall business climate in Latvia.
< Back to News

AmCham is a place to meet representatives of other industries and understand the business environment.
Signe Velina, Market Access Manager Latvia of Johnson & Johnson