Newsletter

February 2023
Welcome to the monthly newsletter!

Along with numerous advocacy activities related to healthcare, human capital and FDI attraction, we hosted our highly popular Opera Night as well as a Joint Bowling Tournament together with the Norwegian Chamber.

We are getting ready for the Annual General Meeting on March 9th, and encourage your participation, which will play an important role in the Chamber's future. We have prepared a lot of exciting opportunities for you in the coming month, and hope to see you at an AmCham event soon!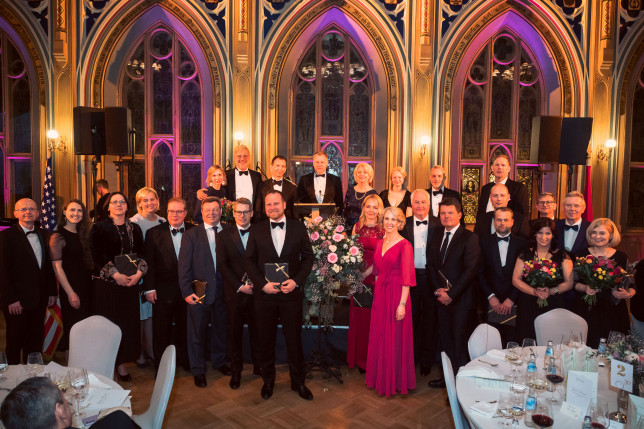 Apr 22, 2023 (18:00-23:55) - Celebrating 30 years in Latvia. Read more
A night at the Opera: Premiere of Jenufa

Guests and members enjoyed the Exclusive Opera Night on February 23, which featured the premiere of the opera "Jenufa" by Czech composer Leos Janacek, directed by Alvis Hermanis. A kick-off reception preceded the performance at the Grand Hotel Kempinski Riga. It was a great evening of music, novelty and great company. Opera Night has become one of AmCham's key highlight events since 2013. Read more

Bite team wins 2023 Bowling Trophy

A trophy cup and great prizes went to the team of Bite Latvija with the highest combined score 1159 pts. The Best Player was Dmitrijs Dumcevs of Bite Latvija with a score of 394 pts, Ģirts Ķēbers of Lursoft IT was a runner-up with a score of 377 pts and Maksims Prokofjevs of Bite Latvija collected the third highest score of 282 pts. Overall 90 participants in 22 teams joined the Joint Bowling Tournament at the Pepsi Center. Congratulations to the winners! Read more

What will 2023 bring to KYC and sanctions checks?

In light of the war in Ukraine, AmCham organized a webinar in Connect with AmCham series in partnership with Ellex Klavins devoted to KYC sanctions checks on business partners and clients. The discussion was joined by experts Sabīne Janisela, Head of Sanctions Division, Ministry of Foreign Affairs and Paulis Iljenkovs, Head of Strategic Analysis Division of FIU Latvia. It was moderated by Marta Cera of Ellex Kļaviņš. Read more
Meet our Anniversary year sponsor Novartis Baltics

AmCham continues to celebrate the 30th Anniversary year by featuring our Corporate Contributing member and Anniversary year sponsor Novartis Baltics represented by Dita Erna Sīle, AmCham Board Member and Public Affairs & External Communication Head of Novartis Baltics. Dita is also the leader of the AmCham Healthcare work group. In her video, Dita emphasizes the utmost importance of talent and human capital as well as sustainable, effective, and equitable healthcare financing. Read more
Roberts Melbardis becomes an Individual member

Roberts Melbardis, a professional with 20+ years of leadership and business development experience, has recently joined the Chamber as an Individual member. Since December 2022, he has been the Executive Director at the Latvian Children's Oncology Foundation, and for the last 5 years, was the Country Manager at Encompass Digital Media – a global managed service provider. Roberts joined the AmCham Board 4 years ago and for the last 2 years has been serving as Vice President with responsibility for programs and events. We look forward to continuing our partnership with Roberts on various issues! Read more

Bob Iofis joins AmCham

Bob Iofis, an expert with over 30 years of engineering and management experience in the semiconductor industry, has joined the Chamber as an Individual member. He has participated in the development and launching of film deposition technology production lines for the world's leading microchip manufacturers in the U.S., Samsung Korea Fabs 12 thru 15, and other Asian semiconductor industry manufacturers. A warm welcome to AmCham! Read more
Discussing the tight labor market

On February 21, the Labor Force work group members gathered at 77Agency to discuss issues related to the Labor Law amendments and the quality of education in high schools, as well as upcoming meetings with the Ministers of Education and Economy. As the labor market remains tight, an event on human capital will be organized in the second part of 2023. Read more

How to increase capacity for FDI attraction?

In February AmCham continued discussions with partners on foreign direct investment attraction to Latvia. On February 16, AmCham members met with commercial representatives of the U.S. Embassy in Latvia and on February 27 they met with Kaspars Rozkalns, Director of the Investment and Development Agency of Latvia (LIAA) to discuss LIAA's priorities for FDI attraction and the Chamber's support in reaching their goals. Read more

Update on ongoing healthcare projects

At the end of January members of the Healthcare work group discussed the progress of the ongoing healthcare pilots: VBHC concept, healthcare financing and digital health. They also touched upon the communication campaign covering all the above-mentioned pilots and priority areas as well as cooperation with the new government. Members also had an opportunity to learn more about the Pink Train Foundation and on potential ways of cooperation. Read more

AmCham joins Empower Her initiative

At the beginning of 2023, AmCham Latvia joined Empower Her initiative along with other AmChams in Europe to encourage women's equality, economic empowerment, and trade across the Atlantic. The initiative was launched in March 2022 by the U.S. Department of Commerce along with AmCham EU and AmChams in Europe. Read more
AmChams in Europe steadfast in support for the people of Ukraine

As the war rages on, AmCham Latvia along with the other European AmChams, a network of 46 AmChams in 44 countries across Europe and Eurasia, continues to stand in solidarity with the people of Ukraine, as we have done since February 24, 2022. Our thoughts remain with all those impacted, including our fellow AmCham colleagues, their members, partners and families. Read the full joint statement. Read more

Freedom of Flame inventors to help Ukraine

Karlis Cerbulis, Chairman of the Board of NCH Baltics is among the volunteers who invented the wood-gas stoves "Freedom Flame" with an aim to help Ukrainians. The volunteer battalion "Carpathian Sich" and other units on the Ukrainian front have started testing them in Ukraine. The oven has a double wall, smoke gases are burned and the flame is clean. Read more

Welcome new U.S. Ambassador to Latvia!

On February 21, new U.S. Ambassador to Latvia Christopher Robinson presented his credentials to President Egils Levits at Rīga Castle. Ambassador Robinson said: "I am honored to begin my work as U.S. Ambassador to the Republic of Latvia. Latvia is our friend, partner, and NATO ally. I look forward to continuing our close relationship with the Latvian government and the people of Latvia, and to exploring this beautiful country." Ambassador Robinson's full statement is available HERE. Read more

Google grants USD 250 000 to Riga TechGirls

Google has awarded Riga TechGirls a grant of USD 250 000 to boost digital skills thus helping 11,000 women to acquire the knowledge and skills they need to work in the fast-growing technology sector. In addition to working with the State Employment Agency to provide free training to unemployed and job seekers, Google runs Grow with Google program in conjunction with the Latvian Ministry of Economics and Investment and Development Agency. Read more

Longenesis makes it into Entrepreneurship World Cup top 100

Longenesis has made it into the Entrepreneurship World Cup top 100, beating competition from 30,000 other companies, and will take part in the Global Finals in Riyadh, Saudi Arabia in March. The Global Finals winner is expected to receive 300,000 US dollars, 2nd place 200,000 dollars and 3rd place 150,000 dollars. All Top 100 finalists will have access to a range of discounted services and support from providers. Read more

4 278 happier and healthier children in Latvia

In 2022 Ronald McDonald House Charities Latvija (RMHC Latvija) with the help of children's "Care Mobile" program has taken care of 4 278 children and provided 5 364 medical consultations for children across Latvia closer to their homes. Thanks to the successful collaboration with the Migrant Offshore Aid Station and Ukrainian doctors one of the RMHC Latvija "Care Mobile" units has also helped 5,000 Ukrainian people. Read more

RBS welcomes over 100 graduates of Greenhouse program

On February 4, Riga Business School (RBS) celebrated the RBS Greenhouse program graduation with more than 1️00 graduates. In 2022 RBS received 80 applicants and this year the number of applications reached 150. RBS Greenhouse graduate Eduards Valainis was awarded the scholarship for the first year of studies at RBS for outstanding performance during the program. The young people enjoyed 3 weeks trying out studies at RBS by participating in lectures and workshops provided by RBS partner companies Luminor Latvija, Tet, SEB Latvia and Tietoevry Latvia. Read more

Riga attracts foreign talents and new companies

The year 2023 started with innovations in facilitating the attraction of both professionals and international companies for the Riga Investment and Tourism Agency. They launched the talent attraction platform Work in Riga, along with making their Workcation program more accessible by inviting companies to spend a paid "working vacation" in Riga. For more information please contact invest@riga.lv. Read more

Latvia's place stagnant in Corruption Perception Index

According to Delna, compared with 2021 Latvia's Corruption Perception Index in 2022 has remained unchanged – 59 out of 100. This is significantly lower when compared with other member states of the European Union and OECD. It also indicates that Latvia will likely fail to accomplish the goals outlined in the National Development Plan 2021-2027, specifically reaching a score of 64 points in 2024 and 67 in 2027. Read more

Tax overview of the Baltic countries

Rodl & Partner tax experts in the Baltics have recently prepared a Tax Table 2023 including a comprehensive resource and detailed information on the tax rates in Latvia, Lithuania, and Estonia, as well as any changes that have occurred over the past months. It is an invaluable resource for anyone looking to understand the evolving tax landscape in the Baltic region. Read more

A very special full-service solution leasing by Avis - Toyota Corolla. Read more

Enjoy a full-service leasing offer from Avis: Toyota Yaris Cross. Read more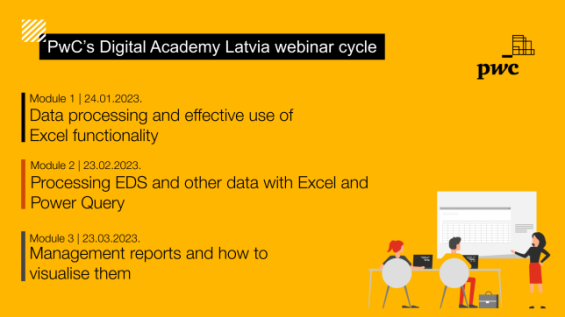 PwC's Digital Academy Latvia offers 15% discount on their webinar cycle held in several modules: February 23 and March 23. Read more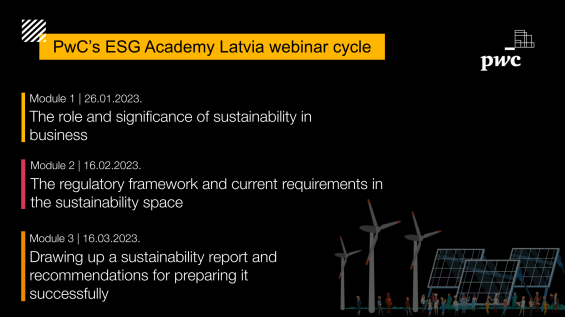 PwC's ESG Academy Latvia offers 15% discount on their webinar cycle held in several modules with upcoming on February 16 and March 16. Read more

Eversheds Sutherland Bitāns invites to join their seminar on ESG opportunities for sustainable business growth on March 3. Read more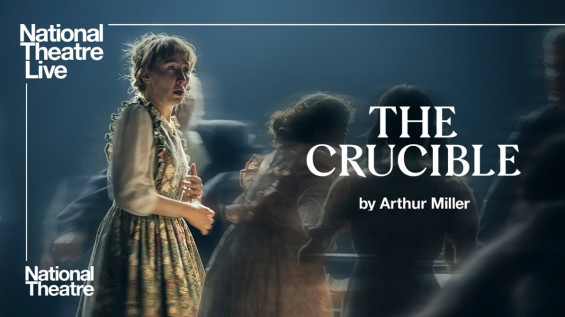 Royal National Theatre repertoire will be broadcasted exclusively on Forum Cinemas' big screens as of March 7. Read more
Follow us on
Member of the AmCham network | © American Chamber of Commerce in Latvia 2023